Wat is de youngtimer regeling?
De youngtimer regeling houdt in dat er bij auto's tussen de 15 en 25 jaar oud een bijtelling van 35% over de fiscale waarde betaald wordt, in plaats van een bijtelling van 22% over de cataloguswaarde. Deze regeling is erg aantrekkelijk voor ondernemers en MKB'ers. De youngtimer regeling werkt heel eenvoudig: Wij verzorgen een beëdigd Fiscaal Taxatie rapport voor u. U telt 35% over de Fiscale waarde van de auto op bij uw inkomen. De auto rijdt u vervolgens zakelijk dus koopt u de auto vanuit de zaak en betaalt vanuit de zaak ook alle autokosten. Gezien de youngtimers al hebben afgeschreven en de restwaarde verlaagd is, resteert er vrijwel geen afschrijving meer op de desbetreffende auto. Zo rijdt u een mooie youngtimer van het merk Mercedes, BMW, Porsche, Jaguar, Bentley of Maserati voor een paar honderd euro bijtelling per maand.
Hoe werkt de youngtimer regeling?
Stel, u bent ondernemer en u overweegt de aanschaf van een nieuwe Bentley Continental GT met een cataloguswaarde van €180.000,-. Op dit model is de bijtelling standaard 22%, wat uitkomt op €39.600,- bruto per jaar. Afhankelijk van uw belastingschijf betaalt u netto rond de €1.600,- aan bijtelling per maand.

Bij een youngtimer is het bijtellingspercentage geen 22% maar 35% over de dagwaarde. We nemen de Bentley Continental GT 6.0 W12 als voorbeeld. Deze auto heeft een fiscale waarde van €22.000, wat uitkomt op een bijtelling (35%) van €7.700 per jaar. Dit bedrag wordt bij uw inkomen opgeteld voor de berekening van de inkomstenbelasting.

Door de youngtimer regeling te gebruiken kan u deze Bentley rijden voor €291,- per maand. In vergelijking met de bijtelling voor een nieuwe auto, die vaak veel hoger is, bespaart u aanzienlijk op uw belastingverplichtingen.
Voordelen van de youngtimer regeling
Lagere bijtelling

In plaats van de gebruikelijke 22% bijtelling geldt er een bijtelling van slechts 35% over de dagwaarde van de auto.

Fiscaal voordeel

De bijtelling is gebaseerd op de dagwaarde van de auto, die vaak veel lager is dan de nieuwwaarde. Dit betekent dat u als ondernemer aanzienlijk minder belasting betaalt over het privégebruik van de auto.

Stijl en prestige

Of u nu kiest voor de elegantie van een Mercedes, de sportieve flair van een BMW, of de prestaties van een Porsche, deze luxe merken maken indruk op klanten en zakenpartners, en kunnen uw professionele imago versterken.

Diversiteit in keuze

Onze collectie youngtimers omvat een ruime keuze aan modellen, van sedans en SUV's tot cabriolets en sportwagens. U kunt de youngtimer kiezen die het beste aansluit bij uw zakelijke behoeften en persoonlijke voorkeuren.
Onze collectie youngtimers
Ontdek onze ruime collectie youngtimers van diverse merken als Mercedes, BMW, Porsche, Jaguar, Bentley. Bekijk onze collectie hieronder.
Alpina B3
BITURBO
€ 35.950,- of € 627,- /mnd
2008
56.516 km
Alpina B3
BITURBO
€ 33.950,- of € 592,- /mnd
2008
96.253 km
Bentley Continental GT
6.0 W12
€ 43.950,- of € 766,- /mnd
2007
75.474 km
Bentley Continental GT
6.0 W12
€ 41.950,- of € 732,- /mnd
2004
81.632 km
Bentley Continental GT
6.0 W12
€ 51.950,- of € 906,- /mnd
2008
50.253 km
Bentley Continental GT
6.0 W12
€ 45.950,- of € 801,- /mnd
2004
46.298 km
Bentley Continental GT
6.0 W12
€ 41.950,- of € 732,- /mnd
2004
81.750 km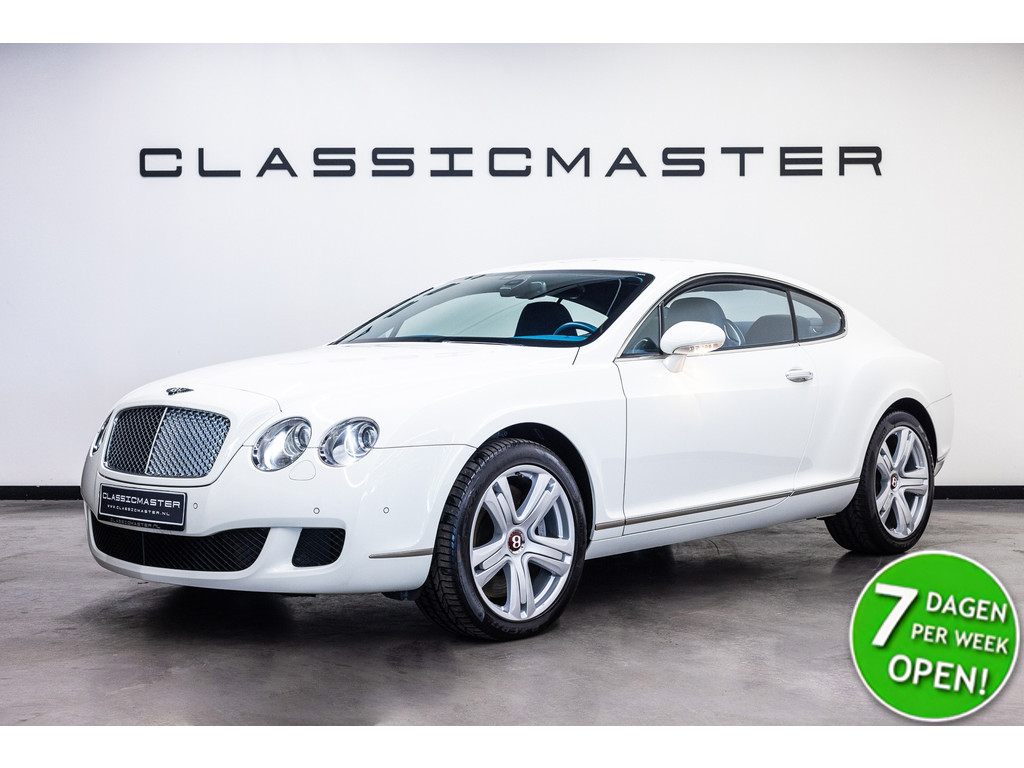 Bentley Continental GT
6.0 W12
€ 57.950,- of € 1.011,- /mnd
2010
50.122 km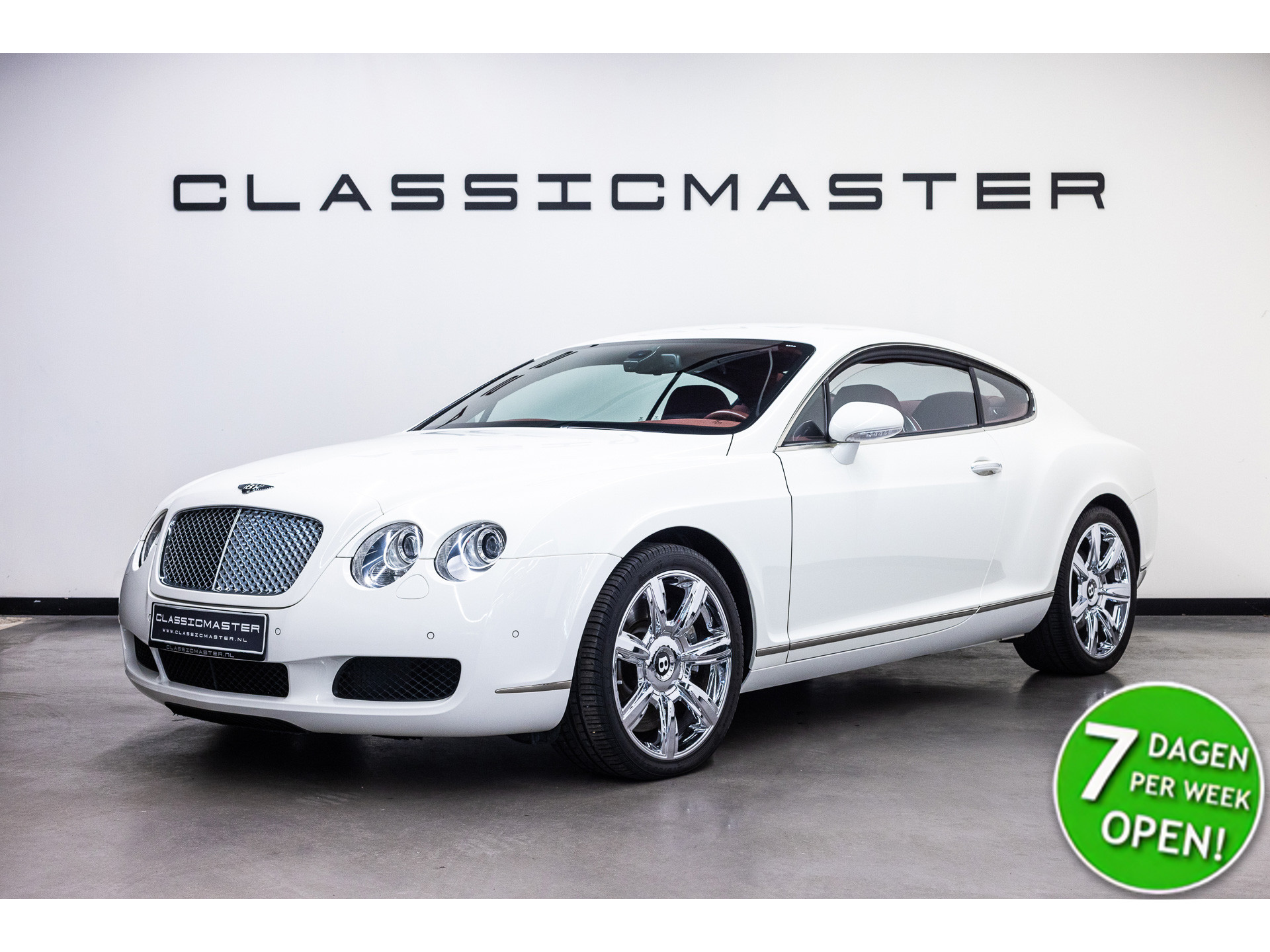 Bentley Continental GT
6.0 W12
€ 54.950,- of € 958,- /mnd
2006
32.306 km
Bentley Continental GT
6.0 W12
€ 54.950,- of € 958,- /mnd
2005
32.268 km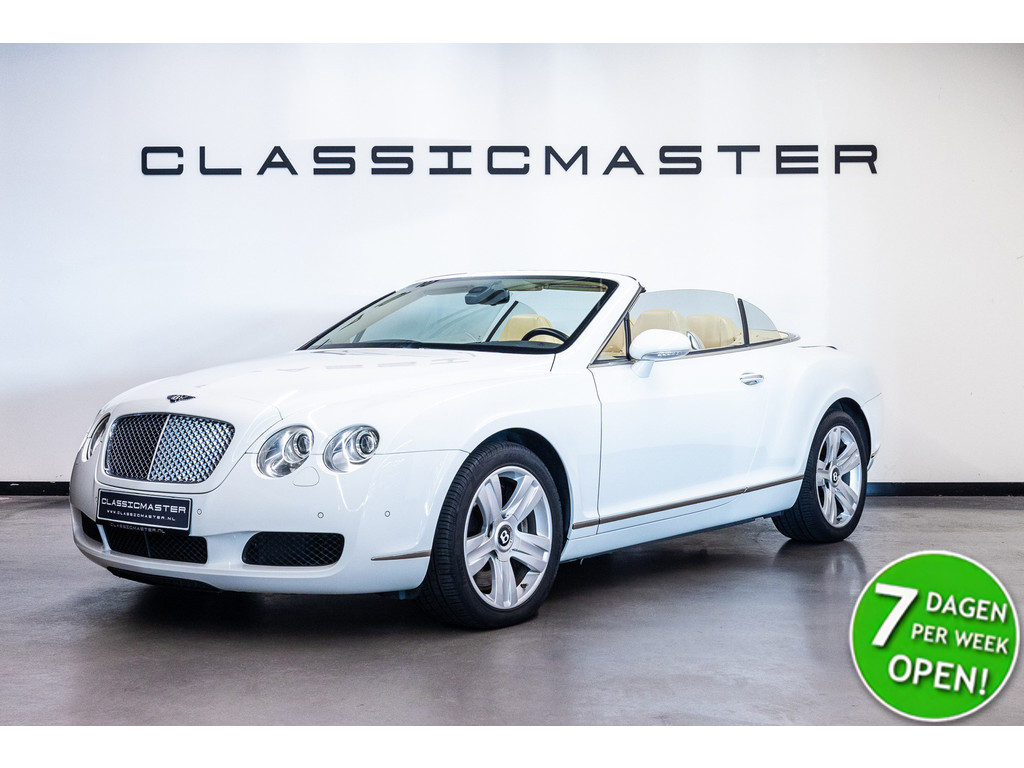 Bentley Continental GTC
6.0 W12
€ 64.950,- of € 1.133,- /mnd
2008
50.848 km
Bentley Continental GTC
6.0 W12
€ 69.950,- of € 1.220,- /mnd
2007
29.326 km
BMW 3-serie
325i
€ 17.950,- of € 313,- /mnd
2008
77.389 km
BMW 3-SERIE coupe
M3
€ 43.950,- of € 766,- /mnd
2001
96.371 km
BMW 4 Serie
Cabrio M4 Competition
€ 62.950,- of € 1.098,- /mnd
2017
98.996 km
BMW 5 Serie
M5
€ 42.950,- of € 749,- /mnd
2012
80.704 km
BMW 6 Serie
M6
€ 37.950,- of € 662,- /mnd
2006
90.769 km
BMW 6 Serie
645ci
€ 20.950,- of € 365,- /mnd
2005
68.339 km
BMW 7 Serie
750i Executive
€ 23.950,- of € 418,- /mnd
2006
72.074 km
BMW 7 Serie
745Li
€ 22.950,- of € 400,- /mnd
2002
39.271 km
BMW 7 Serie
760i
€ 29.950,- of € 522,- /mnd
2003
98.416 km
BMW ALPINA 3.3
B3
€ 16.950,- of € 296,- /mnd
2002
191.805 km
BMW ALPINA 3.3
B3
€ 31.950,- of € 557,- /mnd
2000
72.329 km
BMW X5
xDrive48i
€ 37.950,- of € 662,- /mnd
2007
49.341 km
BMW Z4
Roadster sDrive23i Executive
€ 28.950,- of € 505,- /mnd
2010
41.218 km
BMW Z4
Roadster 3.2 M
€ 39.950,- of € 697,- /mnd
2006
74.325 km
Chevrolet C20 CUSTOM DE LUXE
Chevrolet
€ 24.950,- of € 435,- /mnd
1977
3.231 km
Chevrolet Camaro
V6
€ 54.950,- of € 958,- /mnd
2016
7.855 km
Ferrari 575m
Maranello
€ 99.950,- of € 1.743,- /mnd
2005
36.400 km
Ford Explorer
7 Persoons
€ 19.950,- of € 348,- /mnd
2006
73.336 km
Ford Explorer
XLT
€ 19.950,- of € 348,- /mnd
2007
71.887 km
Ford Explorer
XLT
€ 23.950,- of € 418,- /mnd
2006
47.774 km
Ford Explorer
7 Persoons V8
€ 23.950,- of € 418,- /mnd
2007
84.329 km
Ford USA Explorer
7 Persoons V8 Eddie Bauer
€ 27.950,- of € 487,- /mnd
2006
72.672 km
Jeep Wagoneer
5.9 V8 Limited Wagon
€ 32.950,- of € 575,- /mnd
1983
170.634 km
Jeep Wagoneer
6 cilinder
€ 69.950,- of € 1.220,- /mnd
1966
1 km
Jeep Wagoneer
5.9 V8 Limited Wagon
€ 59.950,- of € 1.045,- /mnd
1988
122.341 km
Maserati GranTurismo
4.2
€ 39.950,- of € 697,- /mnd
2008
70.546 km
Maserati Quattroporte
4.2
€ 30.950,- of € 540,- /mnd
2009
54.149 km
Maserati Quattroporte
4.2 Executive GT
€ 32.950,- of € 575,- /mnd
2007
46.786 km
Maserati Quattroporte
4.7 S
€ 39.950,- of € 697,- /mnd
2010
59.203 km
Mercedes-Benz 200-serie
250 SL Origineel Nederlands
€ 87.950,- of € 1.534,- /mnd
1967
93.943 km
Mercedes-Benz A-Klasse
250 e Premium Plus
€ 33.950,- of € 592,- /mnd
2020
54.616 km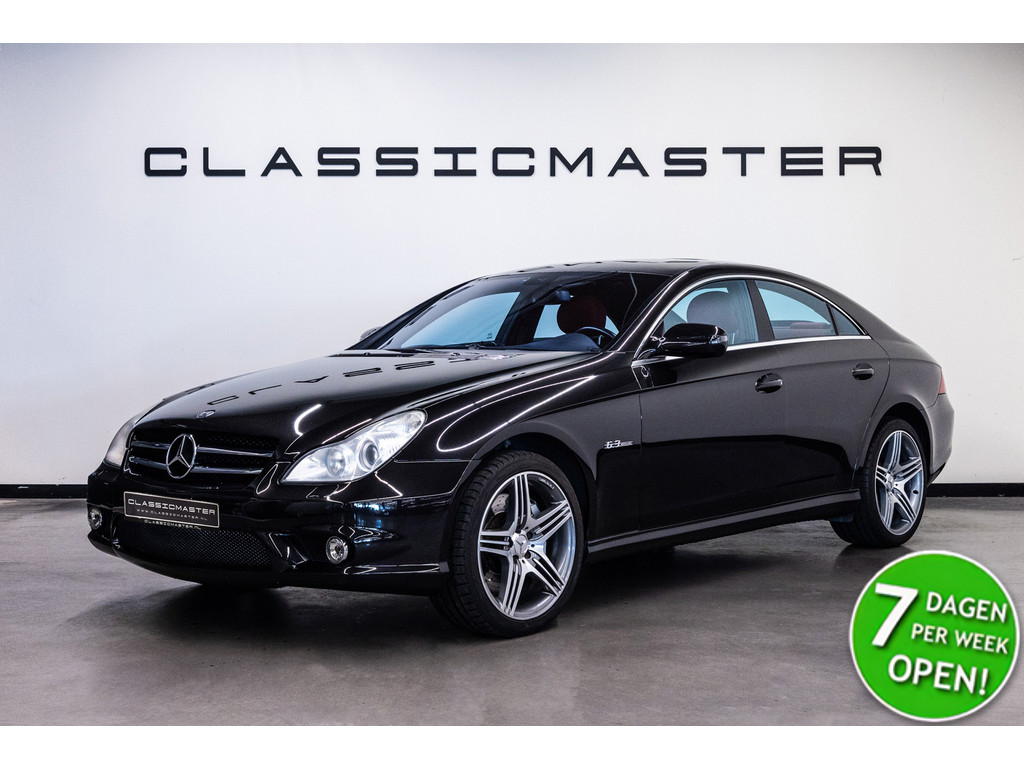 Mercedes-Benz CLS-Klasse
63 AMG
€ 42.950,- of € 749,- /mnd
2008
48.871 km
Mercedes-Benz CLS-Klasse
55 AMG
€ 29.950,- of € 522,- /mnd
2005
64.200 km
Mercedes-Benz E-Klasse
500 Elegance
€ 19.950,- of € 348,- /mnd
2003
44.970 km
Mercedes-Benz E-Klasse
Combi 350 Avantgarde 4-Matic
€ 21.950,- of € 383,- /mnd
2005
98.016 km
Mercedes-Benz E-Klasse
Combi 500 Avantgarde
€ 22.950,- of € 400,- /mnd
2004
69.398 km
Mercedes-Benz G-Klasse
500 St.Wagon
€ 52.950,- of € 923,- /mnd
2003
70.974 km
Mercedes-Benz G-Klasse
55 AMG St.Wagon
€ 59.950,- of € 1.045,- /mnd
2003
62.768 km
Mercedes-Benz G-Klasse
G55 AMG
€ 44.950,- of € 784,- /mnd
2001
132.883 km
Mercedes-Benz G-Klasse
500 St.Wagon
€ 57.950,- of € 1.011,- /mnd
2004
86.679 km
Mercedes-Benz G-Klasse
55 AMG St.Wagon
€ 57.950,- of € 1.011,- /mnd
2004
102.451 km
Mercedes-Benz G-Klasse
280 GE Cabrio
€ 28.950,- of € 505,- /mnd
1984
4.178 km
Mercedes-Benz G-Klasse
500 St.Wagon
€ 60.950,- of € 1.063,- /mnd
2006
122.723 km
Mercedes-Benz G-Klasse
55 AMG St.Wagon
€ 66.950,- of € 1.167,- /mnd
2003
103.449 km
Mercedes-Benz G-Klasse
55 AMG K. St.Wagon
€ 64.950,- of € 1.133,- /mnd
2005
86.749 km
Mercedes-Benz G-Klasse
500 St.Wagon
€ 62.950,- of € 1.098,- /mnd
2005
40.130 km
Mercedes-Benz G-Klasse
500 St.Wagon
€ 59.950,- of € 1.045,- /mnd
2006
86.355 km
Mercedes-Benz G-Klasse
500 St.Wagon
€ 60.950,- of € 1.063,- /mnd
2006
66.884 km
Mercedes-Benz G-Klasse
500 St.Wagon
of € 0,- /mnd
2001
90.640 km
Mercedes-Benz G-Klasse
500 St.Wagon
€ 52.950,- of € 923,- /mnd
2005
55.114 km
Mercedes-Benz G-Klasse
500 St.Wagon
€ 47.950,- of € 836,- /mnd
2006
155.383 km
Mercedes-Benz G-Klasse
55 AMG St.Wagon
€ 44.950,- of € 784,- /mnd
2003
147.521 km
Mercedes-Benz G-Klasse
55 AMG Kompressor Lang
€ 56.950,- of € 993,- /mnd
2006
80.936 km
Mercedes-Benz G-Klasse
55 AMG K. St.Wagon
€ 67.950,- of € 1.185,- /mnd
2005
119.462 km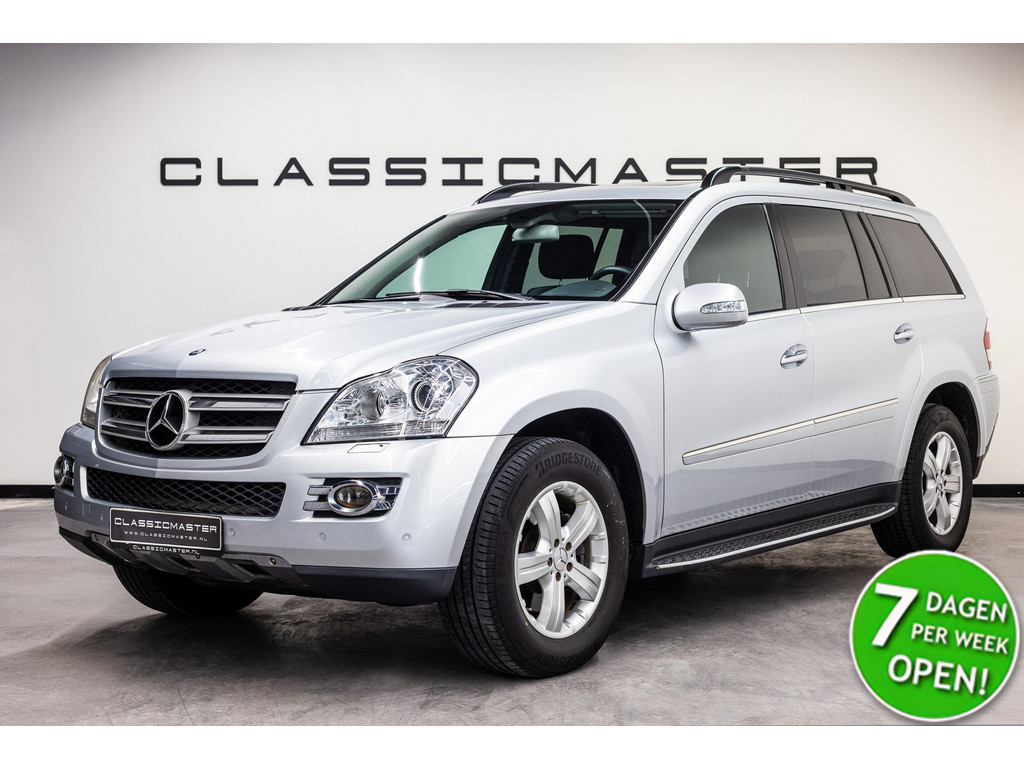 Mercedes-Benz GL-Klasse
500 7 Persoons
€ 35.950,- of € 627,- /mnd
2006
94.316 km
Mercedes-Benz GL-Klasse
500 7 Persoons
€ 39.950,- of € 697,- /mnd
2008
92.390 km
Mercedes-Benz GL-Klasse
500 7 Persoons
€ 38.950,- of € 679,- /mnd
2007
84.130 km
Mercedes-Benz GL-Klasse
500 7 Persoons
€ 39.950,- of € 697,- /mnd
2007
65.259 km
Mercedes-Benz GL-Klasse
500 7 Persoons
€ 41.950,- of € 732,- /mnd
2006
56.045 km
Mercedes-Benz GL-Klasse
500 7 Persoons
€ 40.950,- of € 714,- /mnd
2007
55.156 km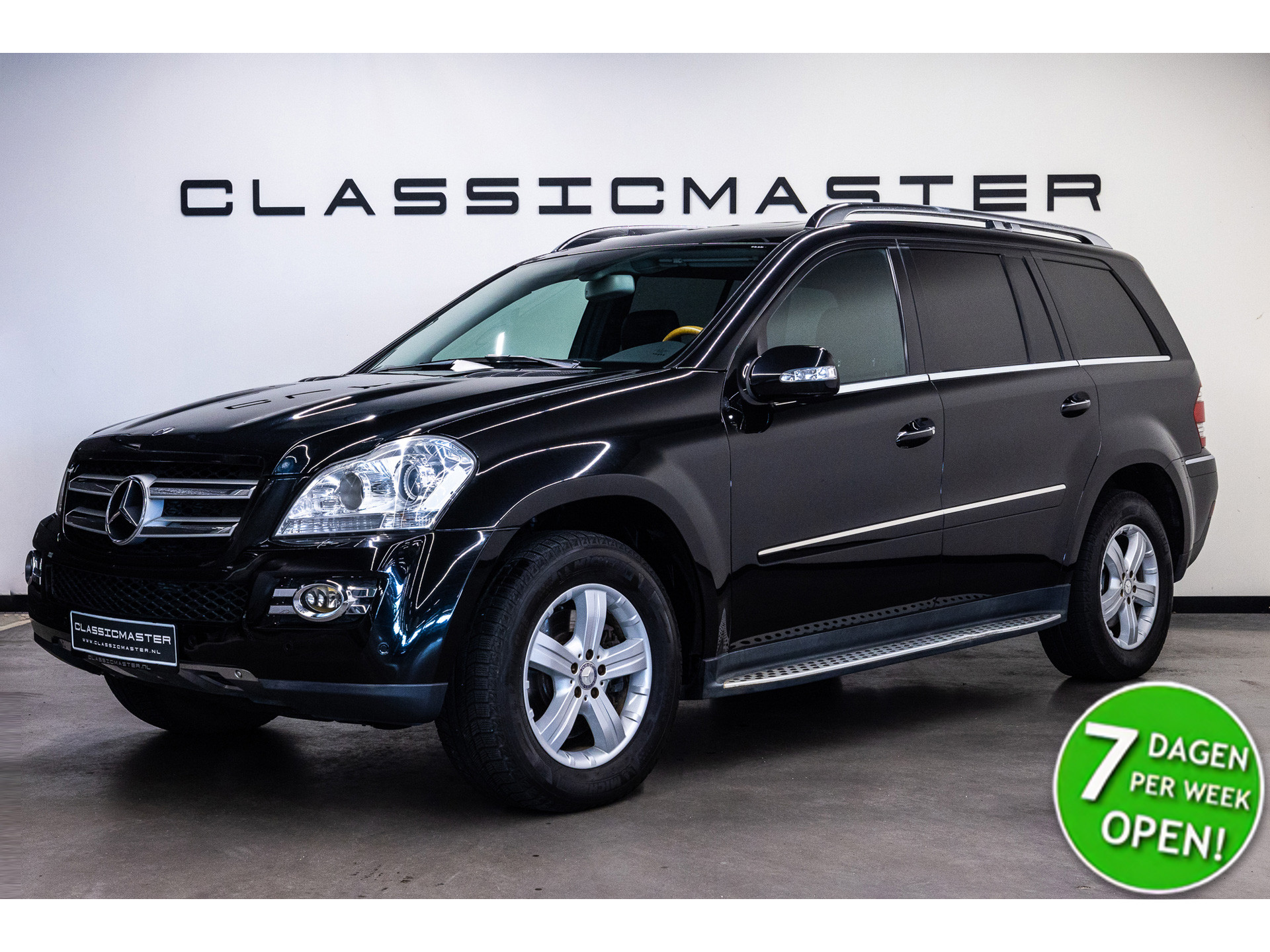 Mercedes-Benz GL-Klasse
500 7 Persoons
€ 38.950,- of € 679,- /mnd
2009
70.659 km
Mercedes-Benz GL-Klasse
500
€ 36.950,- of € 644,- /mnd
2007
92.043 km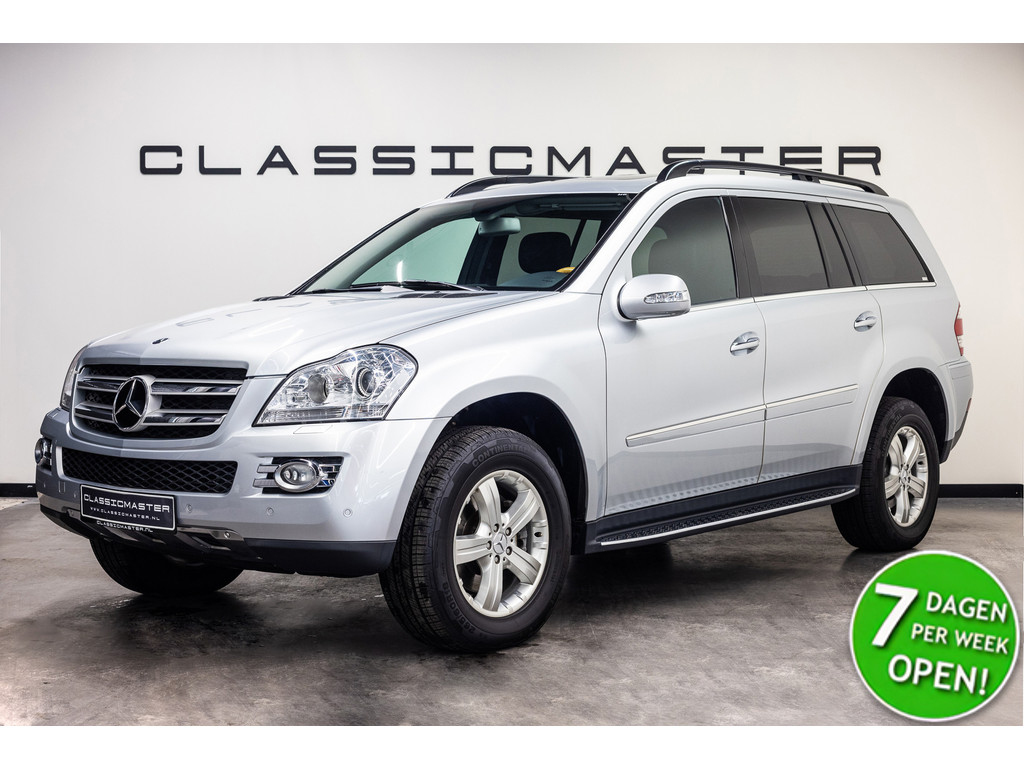 Mercedes-Benz GL-Klasse
500
€ 38.950,- of € 679,- /mnd
2006
61.691 km
Mercedes-Benz GL-Klasse
500 4-Matic
€ 43.950,- of € 766,- /mnd
2015
83.131 km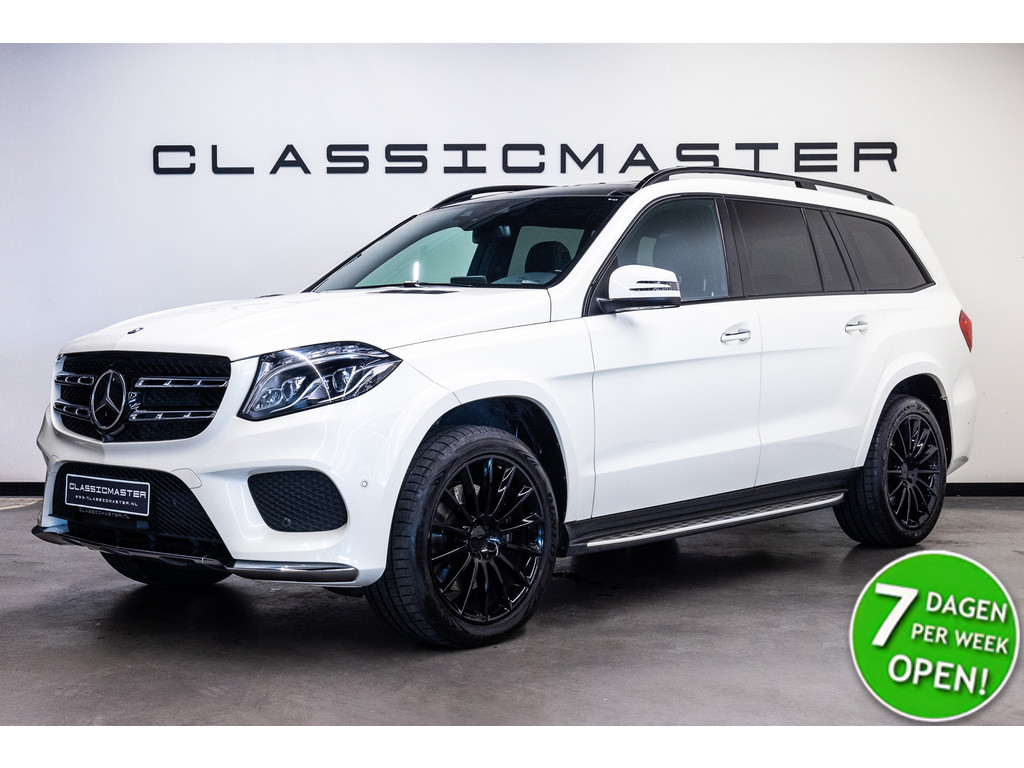 Mercedes-Benz GLS
500 4MATIC
€ 62.950,- of € 1.098,- /mnd
2016
64.313 km
Mercedes-Benz Puch 230 GE
Cabriolet lang
€ 44.950,- of € 784,- /mnd
1993
14.017 km
Mercedes-Benz S-Klasse
500 Lang Prestige Plus
€ 32.950,- of € 575,- /mnd
2007
39.693 km
Mercedes-Benz S-Klasse
500 Lang
€ 29.950,- of € 522,- /mnd
2007
60.404 km
Mercedes-Benz S-Klasse
500 Lang Prestige Plus
€ 27.950,- of € 487,- /mnd
2006
79.664 km
Mercedes-Benz S-Klasse
500
€ 25.950,- of € 453,- /mnd
2006
68.932 km
Mercedes-Benz S-Klasse
560 SEL
€ 44.950,- of € 784,- /mnd
1989
49.200 km
Mercedes-Benz S-Klasse
63 AMG
€ 35.950,- of € 627,- /mnd
2009
106.086 km
Mercedes-Benz S-Klasse
400 HYBRID
€ 46.950,- of € 819,- /mnd
2014
41.894 km
Mercedes-Benz S-Klasse
600 Lang
€ 32.950,- of € 575,- /mnd
2006
40.594 km
Mercedes-Benz S-Klasse
500 Lang
€ 24.950,- of € 435,- /mnd
2005
68.112 km
Mercedes-Benz S-Klasse
63 AMG
€ 41.950,- of € 732,- /mnd
2007
80.754 km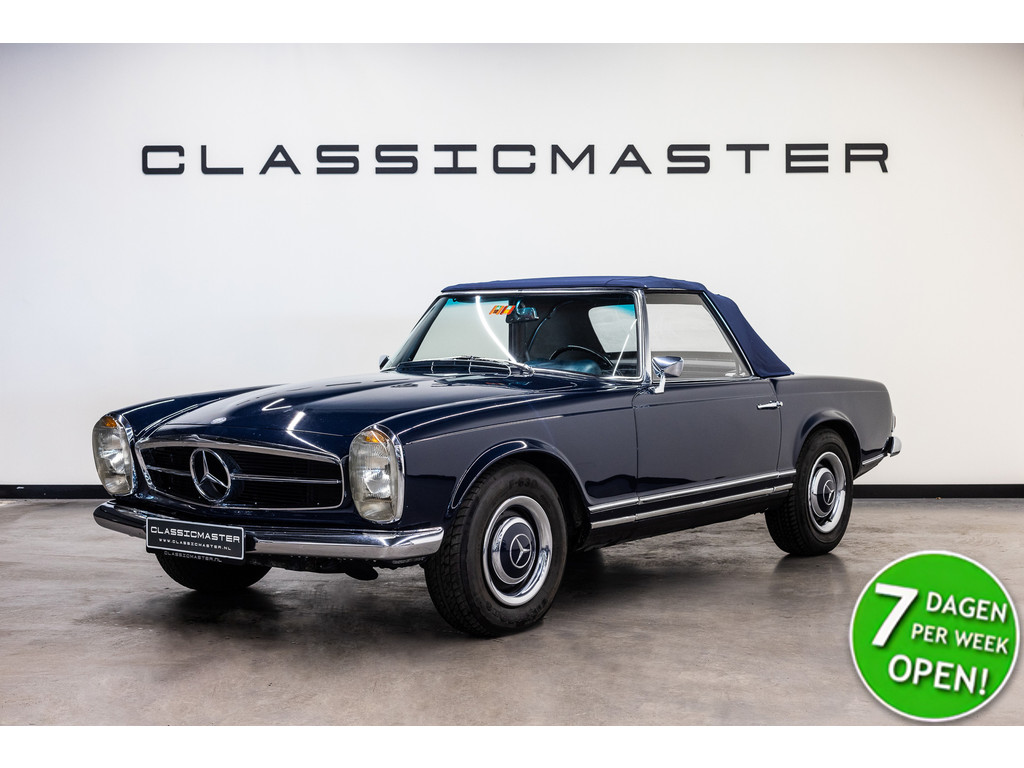 Mercedes-Benz SL-Klasse
250 Pagode
€ 74.950,- of € 1.307,- /mnd
1967
13.450 km
Mercedes-Benz SL-Klasse
550
€ 36.950,- of € 644,- /mnd
2007
73.050 km
Mercedes-Benz SL-Klasse
500
€ 20.950,- of € 365,- /mnd
2002
96.711 km
Mercedes-Benz SL-Klasse
500
€ 29.950,- of € 522,- /mnd
2001
50.205 km
Mercedes-Benz SL-Klasse
560 SL
€ 25.950,- of € 453,- /mnd
1987
130.044 km
Porsche 911
3.6 Carrera
€ 28.996,- of € 506,- /mnd
2002
191.382 km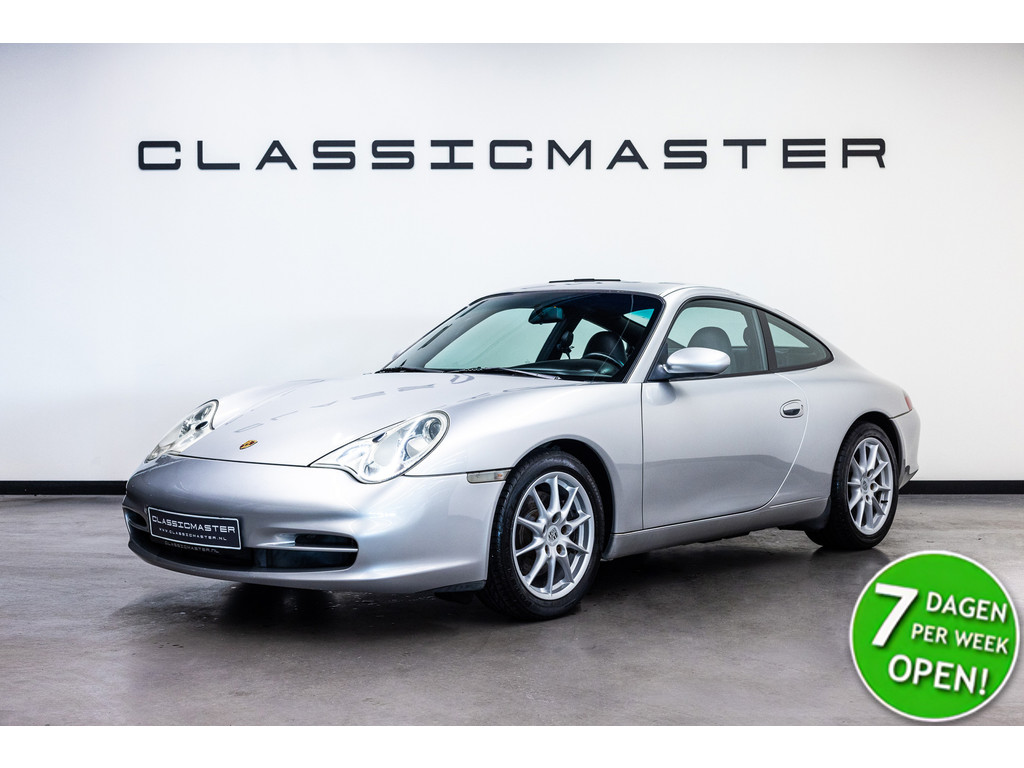 Porsche 911
3.6 Coupé Carrera
€ 37.996,- of € 663,- /mnd
2002
75.502 km
Porsche 911
3.6 Coupé Carrera
€ 39.996,- of € 697,- /mnd
2002
66.033 km
Porsche 911
3.6 Carrera
€ 47.997,- of € 837,- /mnd
2005
87.471 km
Porsche 911
3.8 Carrera S
€ 50.997,- of € 889,- /mnd
2005
75.833 km
Porsche 911
3.8 Carrera 4S
€ 62.997,- of € 1.099,- /mnd
2008
61.437 km
Porsche 911
3.6 Coupé Carrera 4S
€ 52.996,- of € 924,- /mnd
2002
61.687 km
Porsche 911
3.6 Carrera
€ 44.997,- of € 785,- /mnd
2005
87.450 km
Porsche 911
3.6 Carrera 4
€ 71.997,- of € 1.255,- /mnd
2006
32.093 km
Porsche 911
Cabrio 3.6 Turbo
€ 79.996,- of € 1.395,- /mnd
2004
44.730 km
Porsche 911
3.8 Carrera S
€ 53.997,- of € 942,- /mnd
2006
54.422 km
Porsche Boxster
2.7 Tiptronic
€ 29.950,- of € 522,- /mnd
2008
70.265 km
Porsche Cayenne
4.5 Turbo
€ 23.950,- of € 418,- /mnd
2004
76.188 km
Porsche Cayenne
4.5 Turbo
€ 28.950,- of € 505,- /mnd
2006
58.856 km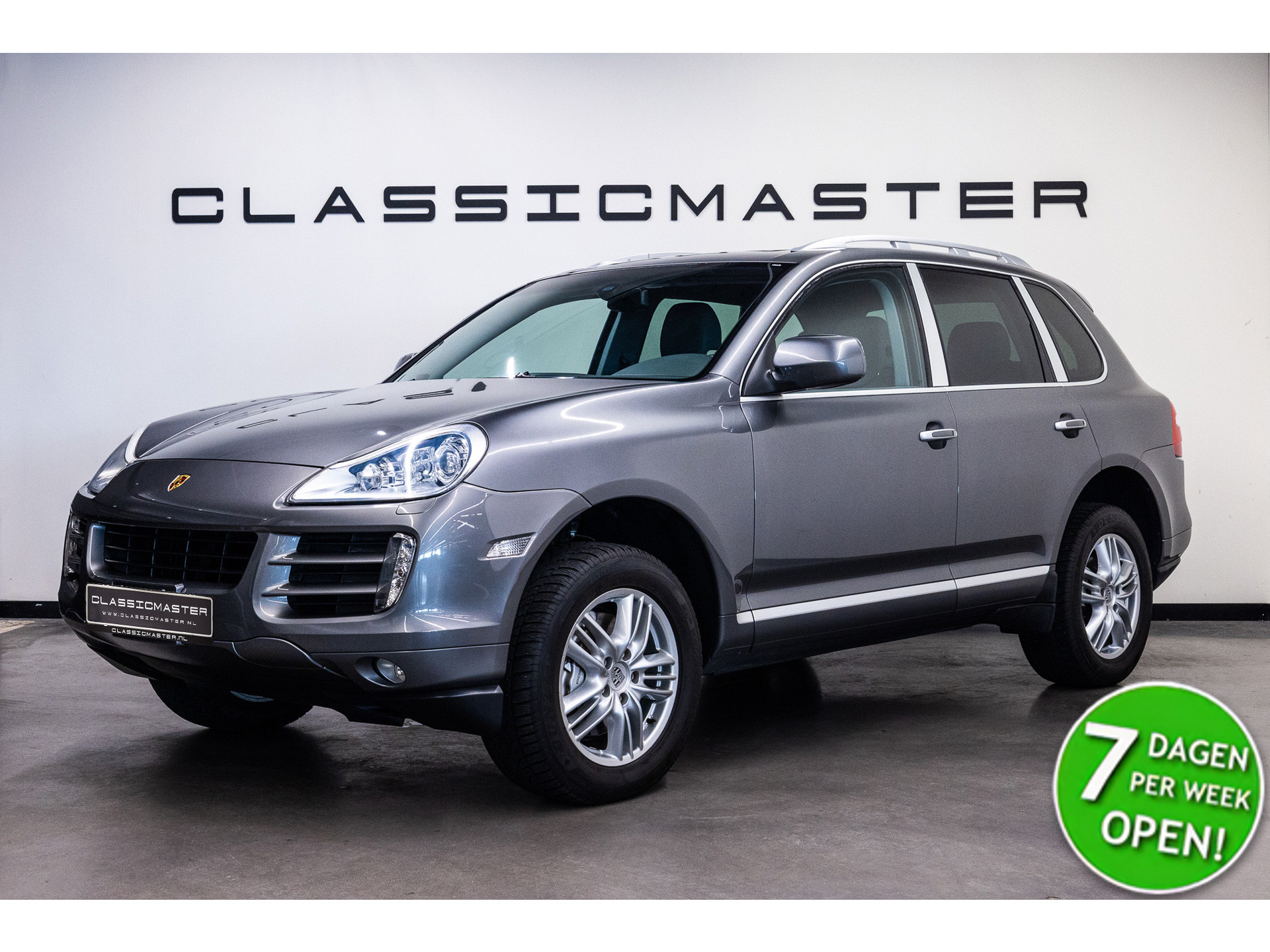 Porsche Cayenne
4.8 S
€ 27.950,- of € 487,- /mnd
2008
82.672 km
Porsche Cayenne
4.8 S
€ 27.950,- of € 487,- /mnd
2008
73.535 km
Porsche Cayenne
4.5 Turbo
€ 25.950,- of € 453,- /mnd
2003
74.966 km
Porsche Cayenne
4.8 S
€ 27.950,- of € 487,- /mnd
2007
81.202 km
Porsche Cayenne
4.5 S
€ 21.950,- of € 383,- /mnd
2003
86.344 km
Porsche Cayenne
4.8 Turbo
€ 30.950,- of € 540,- /mnd
2007
83.885 km
Porsche Cayenne
4.5 S
€ 24.950,- of € 435,- /mnd
2005
65.756 km
Porsche Cayenne
4.8 GTS
€ 37.950,- of € 662,- /mnd
2008
84.846 km
Porsche Cayenne
4.8 GTS
€ 39.950,- of € 697,- /mnd
2009
51.423 km
Porsche Cayenne
4.8 S
€ 28.950,- of € 505,- /mnd
2008
52.683 km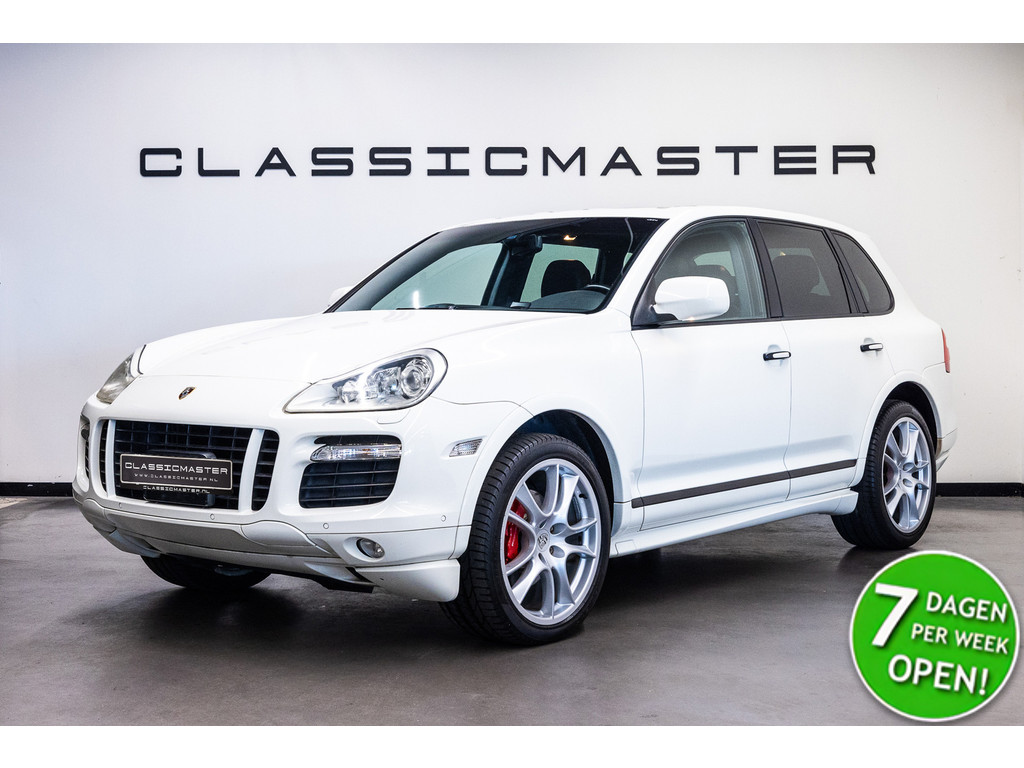 Porsche Cayenne
4.8 GTS
€ 35.950,- of € 627,- /mnd
2009
69.273 km
Porsche Cayenne
4.8 GTS
€ 38.950,- of € 679,- /mnd
2008
64.829 km
Porsche Cayenne
4.8 GTS
€ 37.950,- of € 662,- /mnd
2009
87.356 km
Porsche Cayenne
4.8 GTS
€ 29.950,- of € 522,- /mnd
2009
112.347 km
Porsche Cayenne
4.8 Turbo
€ 39.950,- of € 697,- /mnd
2009
57.693 km
Porsche Cayenne
4.8 S
€ 26.950,- of € 470,- /mnd
2009
89.132 km
Porsche Cayenne
4.8 Turbo
€ 29.950,- of € 522,- /mnd
2008
95.125 km
Porsche Cayenne
4.8 Turbo
€ 31.950,- of € 557,- /mnd
2008
91.865 km
Porsche Cayenne
4.8 GTS
€ 42.950,- of € 749,- /mnd
2009
51.323 km
Porsche Cayman
S 3.4 Tiptronic
€ 32.950,- of € 575,- /mnd
2005
60.158 km
Porsche Cayman
S 3.4 Tiptronic
€ 32.950,- of € 575,- /mnd
2006
48.040 km
Porsche Panamera
4.8 S
€ 41.950,- of € 732,- /mnd
2011
50.546 km
Porsche Panamera
4.8 S
€ 41.950,- of € 732,- /mnd
2009
66.300 km
Porsche Panamera
4.8 4S
€ 38.950,- of € 679,- /mnd
2012
87.979 km